Welcome to Fire Cabinets Direct!
Set up 20 years ago, we are the largest suppliers of fireproof cabinets and fireproof safes in Ireland. We pride ourselves on prompt, hassle-free installation and service of our fireproof cabinets. We supply and service 32 counties with depots in Limerick, Galway, Dublin and Cork. Installation is possible on any floor due to our comprehensive insurance and decades of experience.
What do you get with Fire Cabinets Direct?
Friendly, real, earned expert advice
Fireproof cabinets at the best price
Your cabinet installed by the same, insured, professional company you bought it from
2-year warranty on any fireproof cabinet or fireproof safe
Pay for the unit after it is installed and you are satisfied
We supply a huge range of quality brands, Chubb Safes, Guardian Safes, Fireking, Phoenix safes. Our Home safes are installed to insurance specification.
Fire Cabinets Direct employs highly skilled engineers for the sale and installation of our entire product range. We have been trading in the security sector for over 35 years meeting the needs of the domestic and commercial sector both in Ireland and throughout the UK.
With 35 years of experience in the sale of Cash Safes, Fireproof Units, Jewellery Safes, Drugs Cabinets, Deposit Safes and Underfloor Safes, we have a vast amount of experience and knowledge.
At Fire Cabinets Direct we offer a huge range of new and as new units, commercial and home fire safes. You can get a
FREE Quote 24/7
on our sales hotline
1800 220 880
. All our stock is held in our master warehouse in Cork, available for next day delivery if required.
Fire Cabinets Direct Special Offers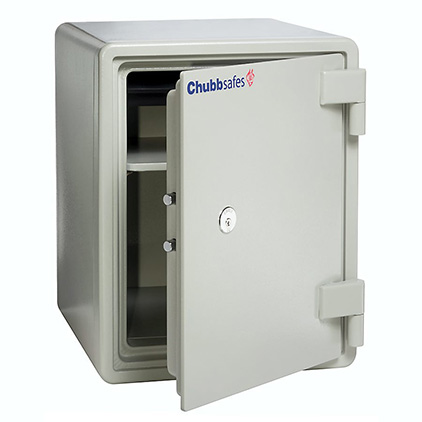 External Dimensions (mm):
519(h) x 410(w) x 445(d)
Volume:
41 Ltr
Weight:
60 Kg
Provides 60 minutes fire protection
Cash rating €1,500 or Valuables €15,000
Supplied with one tray
Lock Type: Keylock or Digital
External Dimensions (mm):
660(h) x 490(w) x 410(d)
Volume:
65 Ltr
Weight:
69 Kg
Provides 30 minutes fire protection
Supplied with 2 shelves
Cash rating €5,000 or Valuables €50,000
Lock Type: Keylock/Digital/Mechanical
External Dimensions (mm):
859(h) x 759(w) x 549(d)
Volume:
160 Ltr
Weight:
235 Kg
Provides 120 minutes fire protection
Tested and certified by SP to NT 017-120P
Supplied with 1 shelf
Lock Type: Keylock
External Dimensions (mm):
1226(h) x 560(w) x 700(d)
Weight:
305 Kg
2 hours fireproof tested at 1,010°C
Robust 3 drawer design and construction
UL Certified tested product
Lock Type: Keylock
External Dimensions (mm):
1500(h) x 700(w) x 550(d)
Volume:
325 Ltr
Weight:
95 Kg
Provides 30 minutes fire protection
Secured by three-way bolt
Class A (EN 1300) key lock fitted as standard
Lock Type: Key
Visit Our Online Store